I don't know about you, but I always feel like I should get a gift for our main doctors at the end of every year. Just a way to thank them for keeping my kid alive for another year, an acknowledgement of their time and effort. But I also sometimes struggle with ideas. I spent some time combing through the internet to find the best doctor gifts in a variety of price ranges so you wouldn't have to!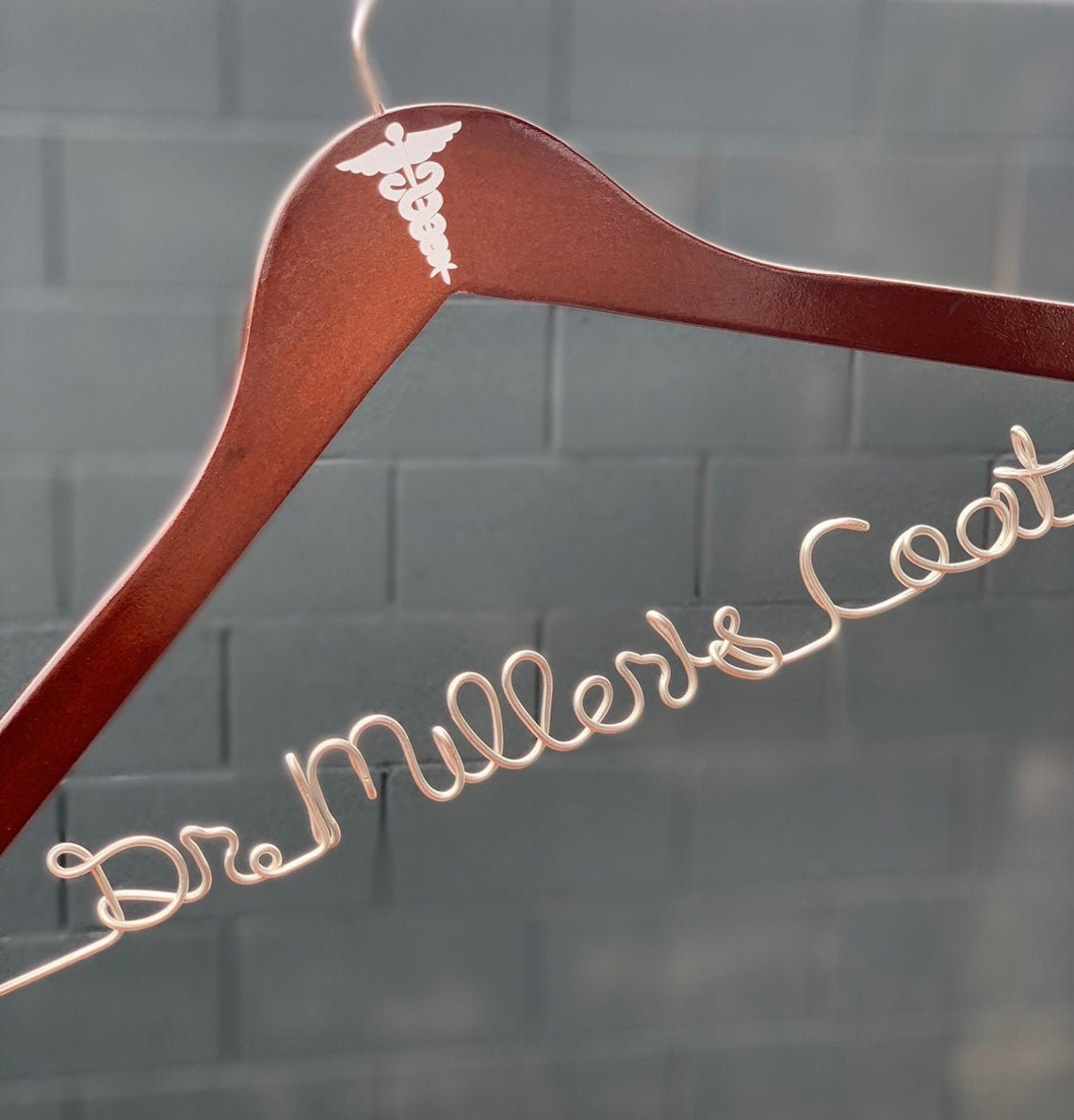 I think this hanger is completely amazing and it's only $25-26. Obviously, you can't spend this on every doctor, but if your family has a doctor that's special to you, this is a thoughtful and practical gift.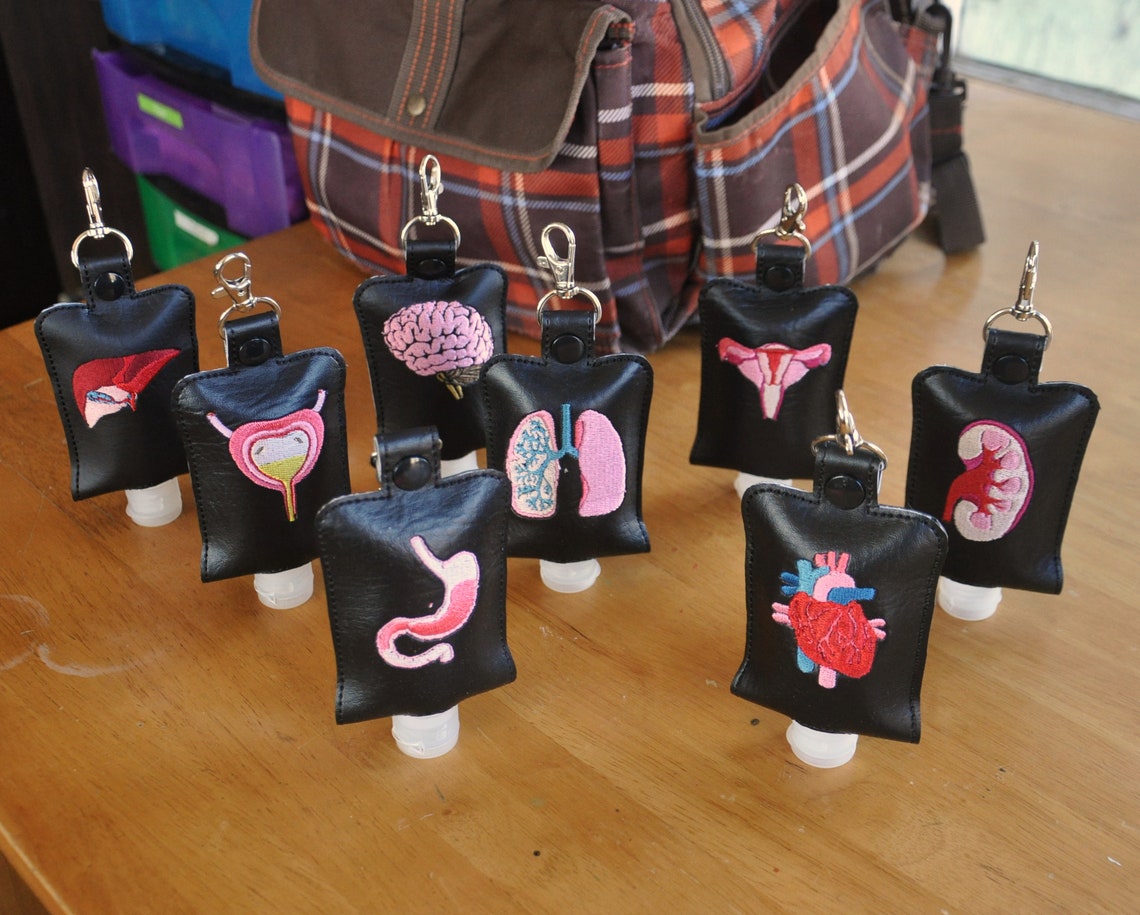 Obviously I love these, since I make them, but *they are so awesome.* Most of the hand sanitizer holders we've sold have been purchased as gifts for doctors – whether that's a GI doctor, a cardiologist, a nephrologist, etc. These are also personalizable with a name or short phrase on the back. $12 at Wallypop.
You'd need to know enough about your doctor to know whether this gift would be appreciated – but so many of us medical families do get to know our doctors pretty well over the years. If you've got a doctor who like a shot of whiskey (or whatever) at the end of the day, this shot glass is pretty funny. $9 on Amazon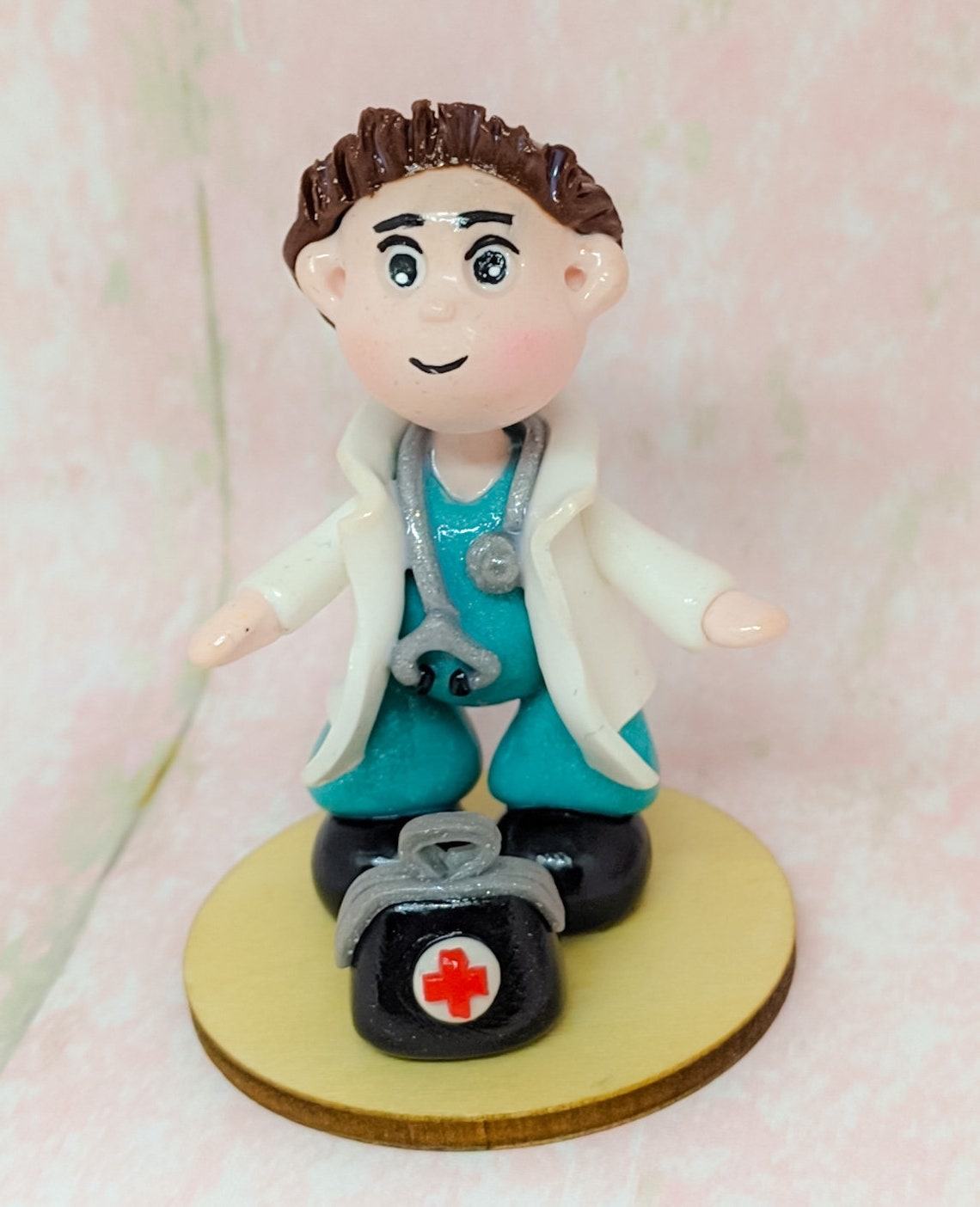 This shop also makes female doctor figurines! I just had to pick one photo, and this page loaded faster in my browser, lol. These are adorable. You let the artist know skin, hair, eye color, hairstyle, etc., and she makes a custom clay figurine just for you. About $58.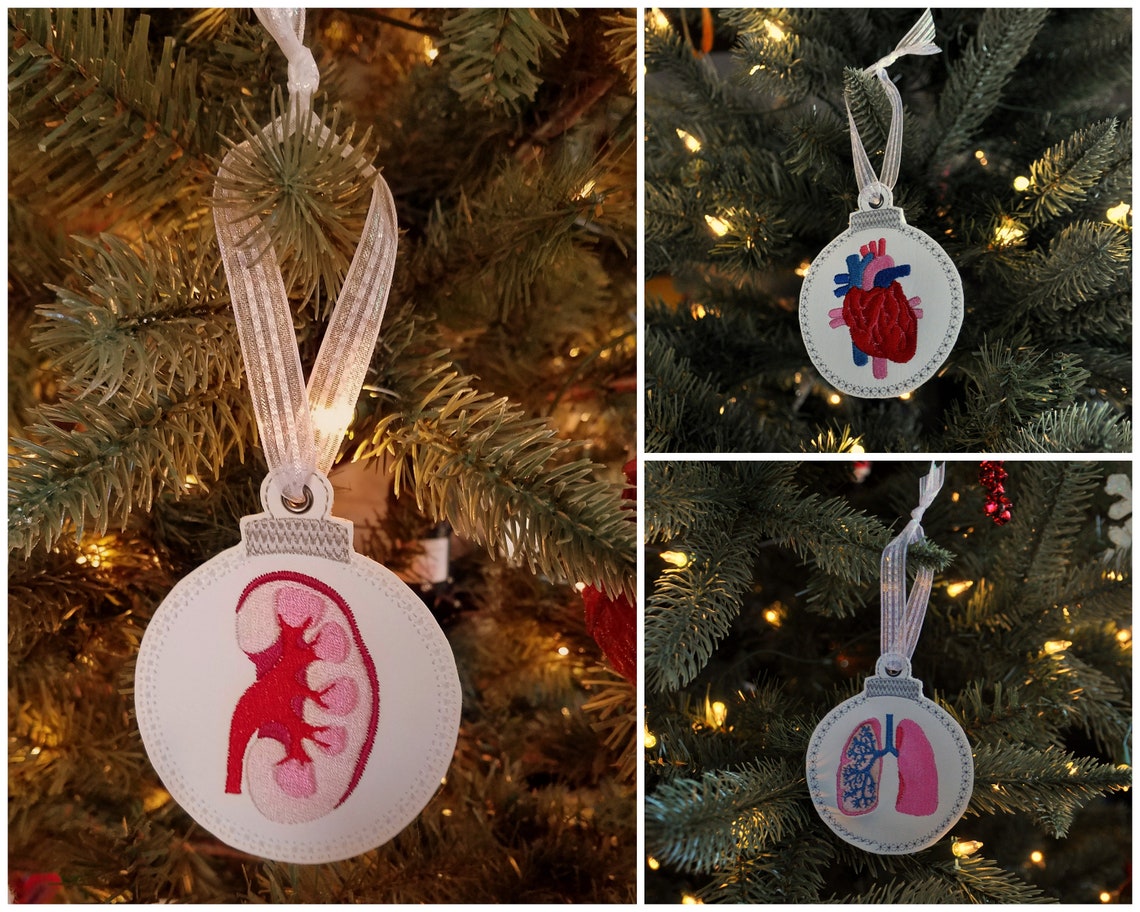 These are also available in other organs – Brain and Uterus – and they can be personalized on the back with a year, a date, or a name. (Or really, anything.) $10